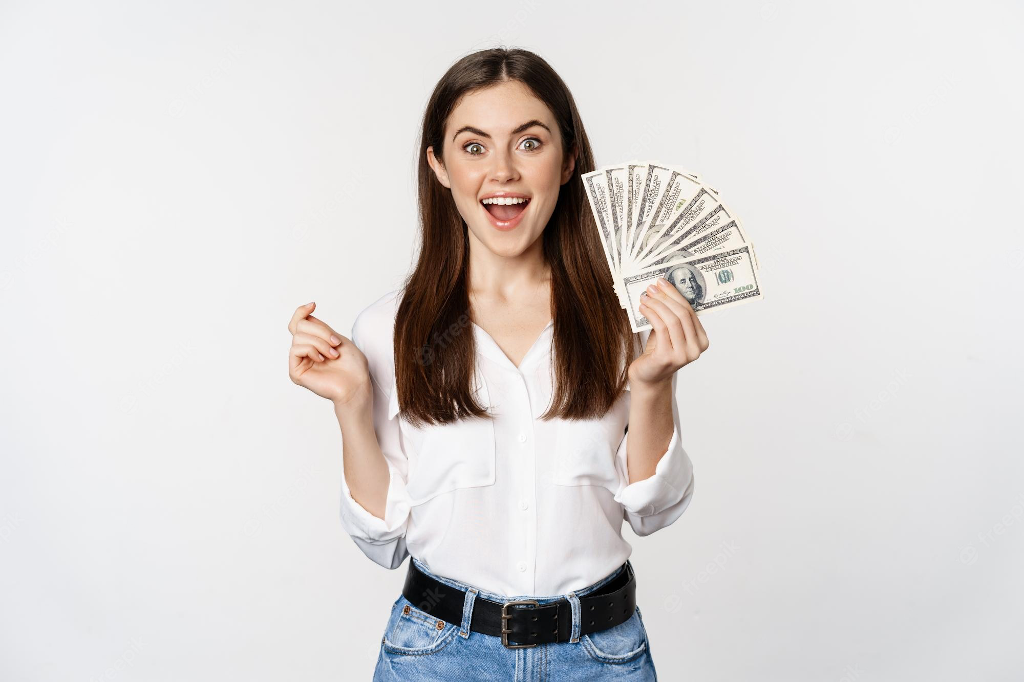 The gig economy has made it possible for people to find on-demand work with the tap of a smartphone. This way you can find side hustles that suit your lifestyle and needs. Micro jobs are small piece tasks that are usually assigned to an individual. These gigs usually don't take too much time and often pay reasonably well. You can find these types of jobs on various websites. Micro jobs are usually easy to find and complete. Keep in mind that micro jobs don't come with benefits. You should expect to be paid per task. That means that the more tasks you complete, the more you can earn.
TaskRabbit
TaskRabbit is a peer-to-peer online marketplace that connects people who need help with household repairs, errands, and other tasks with people who offer that help. It is best known as a side hustle website. This site has an earning section that allows you to earn cash by completing small tasks. The site has a wide variety of things you can offer. This includes cleaning, moving items, delivering items, and more. You can also earn money by helping others on the site. If you're interested in earning money on TaskRabbit, you can sign up with your email or Facebook account. You can then get started browsing the site to see what tasks are available.
Amazon MTurk
Amazon Mechanical Turk (MTurk) is an online labor market where you can earn money by completing online micro jobs. You'll find all sorts of tasks including transcription, data entry, and survey completion. The site has many users from all around the world. If you're interested in finding out more about the site, you can read our full MTurk review here. With MTurk, you earn money by completing micro tasks like transcription, data entry, and more. You can access the site via a browser or an app for Android devices. If you're interested in learning more about the site, you can read our full MTurk review here.
Microworkers
Microworkers is a crowdsourcing service that pays you small amounts of money to complete simple tasks. To get started, all you need to do is sign up and take a quick survey. After that, you can start searching through the available tasks. You can expect to earn around $1 per task. Microworkers has a wide variety of tasks available. This includes data entry, image tagging, web research, and more. You can also earn money by referring other people to the site. In addition to the tasks, you can also earn money with the MicroBooze and MicroSurvey apps.
HireTalents
HireTalents is a website that connects businesses with potential employees. This is a great website for people who want to make some extra money by completing micro jobs. HireTalents has a wide variety of work options available. You can find work in customer service, sales, administrative work, and more. The best part about this website is that you can pick and choose your work hours. If you're interested in finding out more about HireTalents, you can check out HireTalents. Once you've signed up and passed the screening process, you can start browsing for work opportunities and growing your earnings.
The idea behind Sprout Gigs is to give people who would like to earn some extra money a platform to do so. The idea is that instead of taking on a full-time job, you can take on a series of small gigs that are all under the same umbrella. For example, you could take on a logo design gig and then get someone to write the content for your blog (or vice versa).
Pro Tips for Finding the Best Micro Jobs Websites
– There are a wide variety of micro jobs websites that you can find work on. This can make it difficult to know where to start. Here are some tips to help you narrow down your search and find micro jobs that are right for you. First, you want to decide what type of micro jobs you want to do. For example, do you want to do transcription, data entry, or something else? Next, you want to research the different micro jobs websites. This will help you decide which ones are right for you. Some things to look for when researching micro jobs sites include: payment, reputation, and the amount of time each task takes. Finally, make sure the website you choose has a clear payment policy and is upfront about how often you'll be paid.
Make Money with Micro Jobs: Review the Rules before You Start
Before you dive into micro jobs, you want to make sure you're following the rules. You don't want to violate the terms of uses of these websites. This can happen if you break the rules. Follow these tips to make sure you're a law abiding user.
Always read the rules. Many micro jobs sites have rules that you have to follow. Make sure you read them before you start working.
Stay safe online. Cybersecurity is a growing concern. That's why you want to make sure you don't break any rules when it comes to online safety.
Don't share your login information. This includes your email, password, and login information.
Don't use multiple accounts. This is a major no-no.
Final Words: Is Making Money with Micro Jobs Worth It?
Micro jobs are a great way to supplement your income. These jobs are flexible and easy to find. You can find these micro jobs on various websites. Micro jobs are usually short-term and can be completed from anywhere. You can expect to earn between $1 and $50 per task. Micro jobs are ideal for people who want to make a little extra cash on their own schedule. They're also a great way to get started in the gig economy. With the right micro jobs websites, you can start making money today.